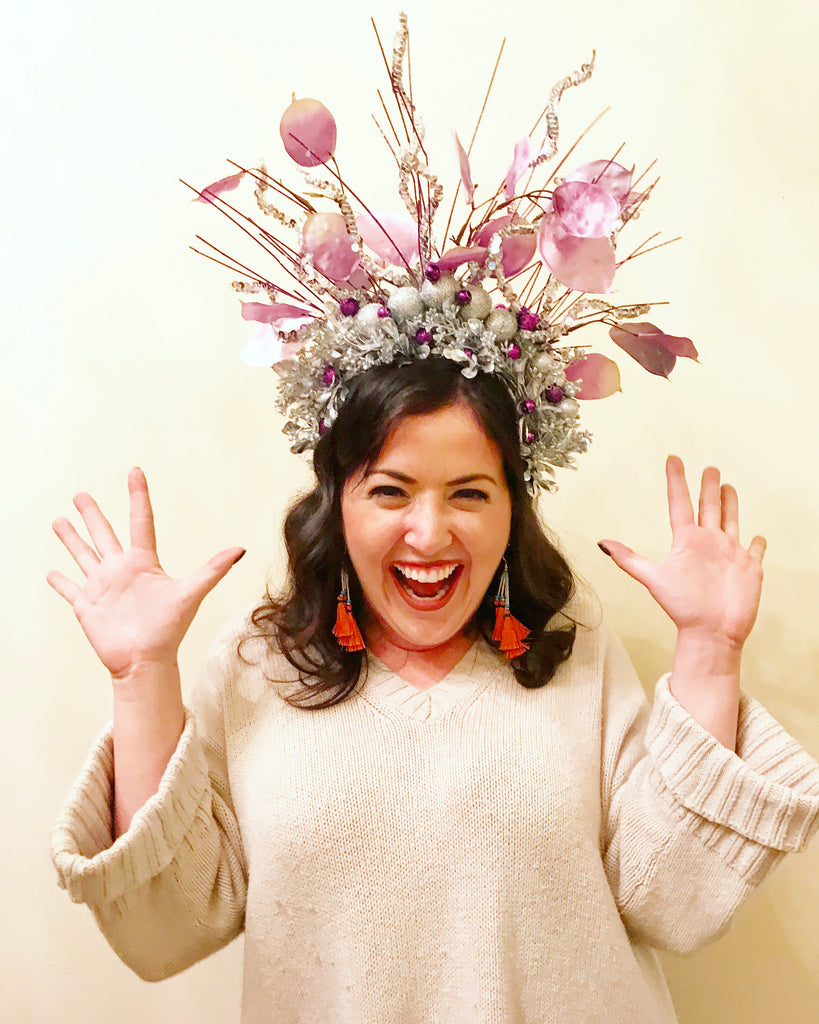 Virtual Carnival Glitz and Glam Headdress Workshop and Kit
$100.00
Give the gift of creativity and join me in a virtual headdress workshop. Each workshop will include the shipping of materials including tools, lots of sparkly bit options and gorgeous materials including all the sparkles and glitz in the color you choose, a foam head base for a nice workspace environment, glue gun and glue sticks.  It will also include style direction and instructions with me in a virtual zoom group meeting.   Pick your own time frame and date. Virtual workshops are 2 hours long.
Let's get it in the books so we can play.  We can still celebrate Carnival, just in very small doses. For more information before purchase or if you have any questions please feel free to contact me by clicking here.
*With individual schedules I will be doing a pre recorded tutorial so that you won't miss a thing and can watch whenever.  For groups of 10+ I will schedule a live zoom virtual workshop.
*An email with confirmation and best shipping options will be sent after purchase.