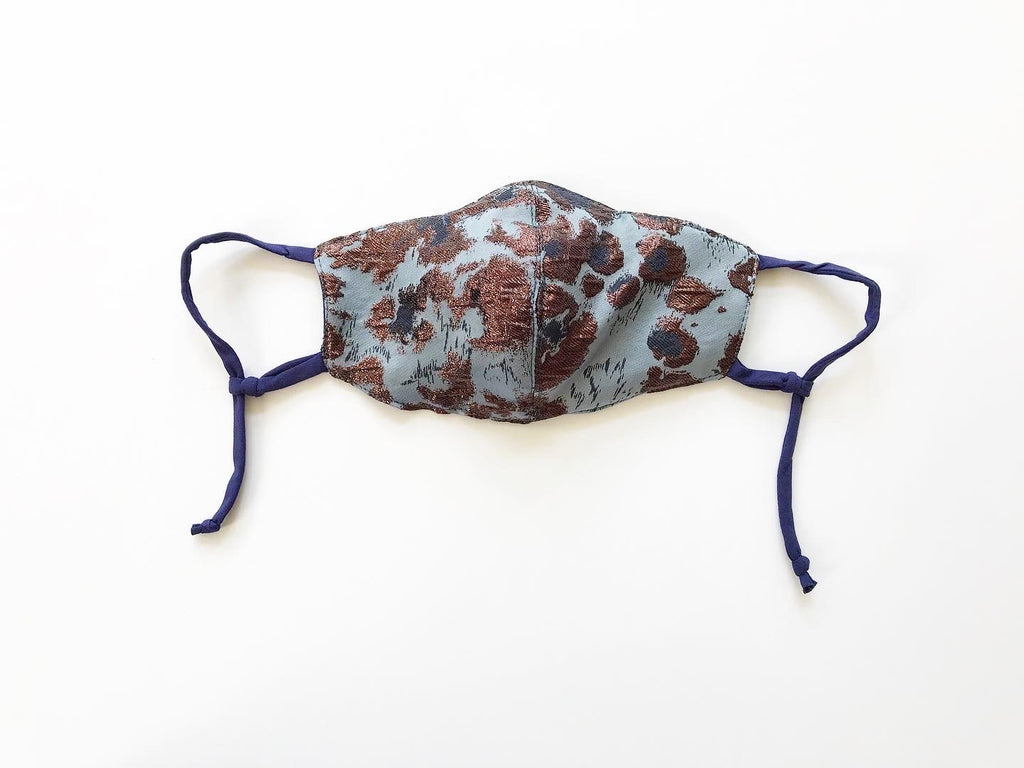 Metallic Bronze and Blue Leopard Face Mask with Straw Hole
$30.00
Metallic bronze and blue leopard brocade mask with cotton liner and adjustable ear bands.  The mask has a straw hole for social distancing drinking with an interior flap which covers the hole when not in use. OS fits most. 
*Hand wash in warm soapy water and air dry.
*Pre-orders are in production and will ship out the week of 9/7-9/11.